I recently ordered some goodies! I'm so happy! The yarn is so beautiful and the knitting set looks so good and feels really nice. I'm a crochet person but I want to learn how to knit. The set with knitting needles from KnitPro is a good start! The knitting needles are color coded so it's easy to find the right size of the knitting needle you want to use! (And I love colors!)
I ordered eleven different colorways of the Scheepjes River Washed and Stone Washed yarns. Below I show you eight close-ups of my favorite colorways right now!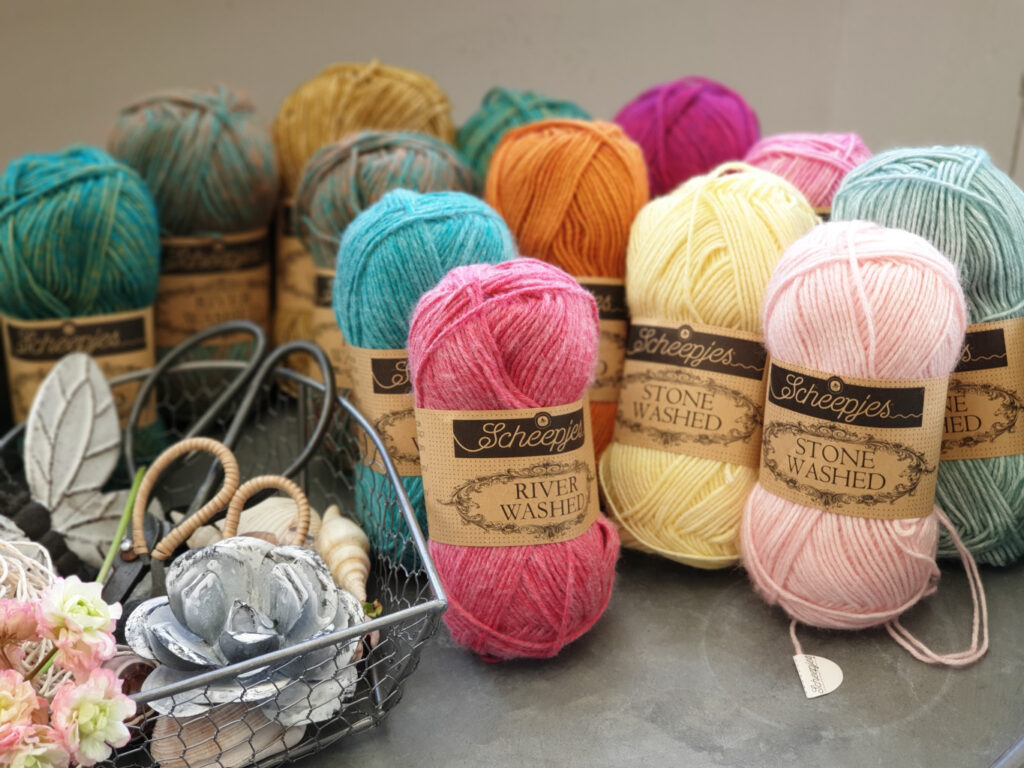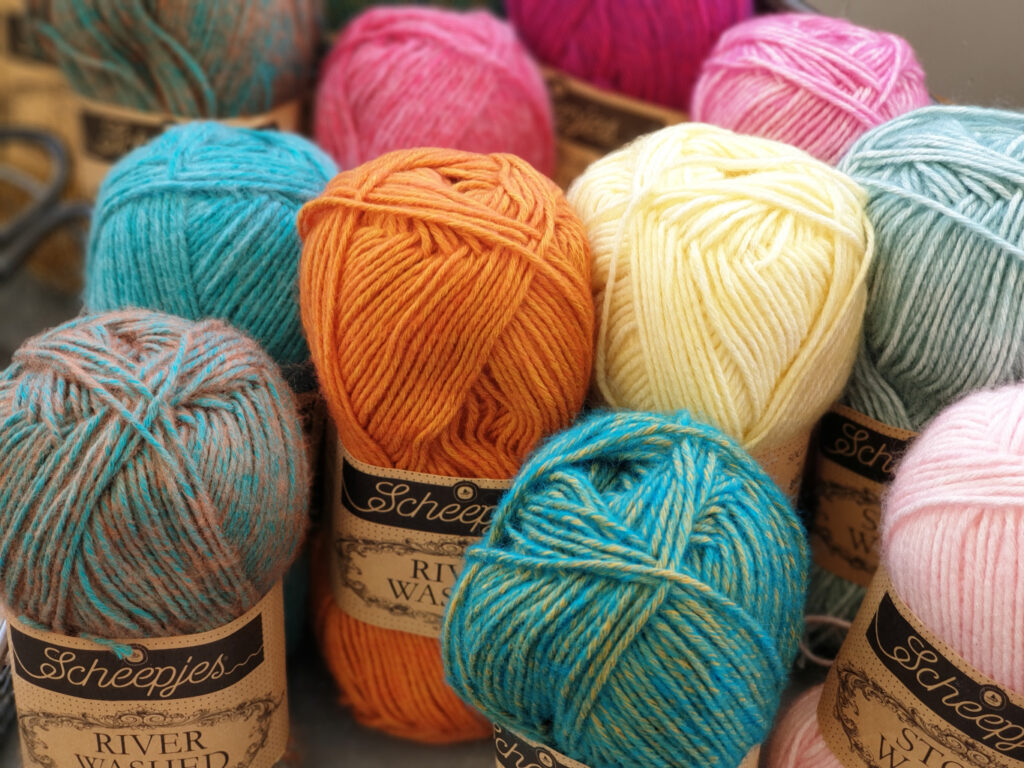 The knitting needle set KnitPro Zing is so nice! I want to use them right away! I'm just need to decide what I want to knit…a sweater maybe? 
The outside of the cover are made of lovely fabric and the zipper is easy to open. Inside the cover you have colorful knitting needles in sizes 3,5 mm (yellow), 4,0 mm (blue), 4,5 mm (lavender), 5,0 mm (pink), 5,5 mm (brown), 6,0 mm (grape), 7,0 mm (purple) and 8,0 mm (green). The wires to the Zing knitting needles are 60, 80 och 100 cm and you can put them together and make them longer!