Half a year has passed since I discovered this fun bunting project #oneyearwithbuntings by @litevirkning. It's like Christmas Eve on the 15th of each month, when she releases the pattern on that month's bunting. I have not crocheted so many triangular things before, but when I saw her buntings I wanted to try.
I had decided that I would only use my yarn stock of Rainbow Organic 8/4, because I thought the colors would fit so well into beautiful buntings. When August's bunting came and I saw it might look like a crayfish in the middle of the bunting, I thought it was too bad that I didn't have red as my color choice, but it worked out anyway. Apparently, I made a "Patrik starfish".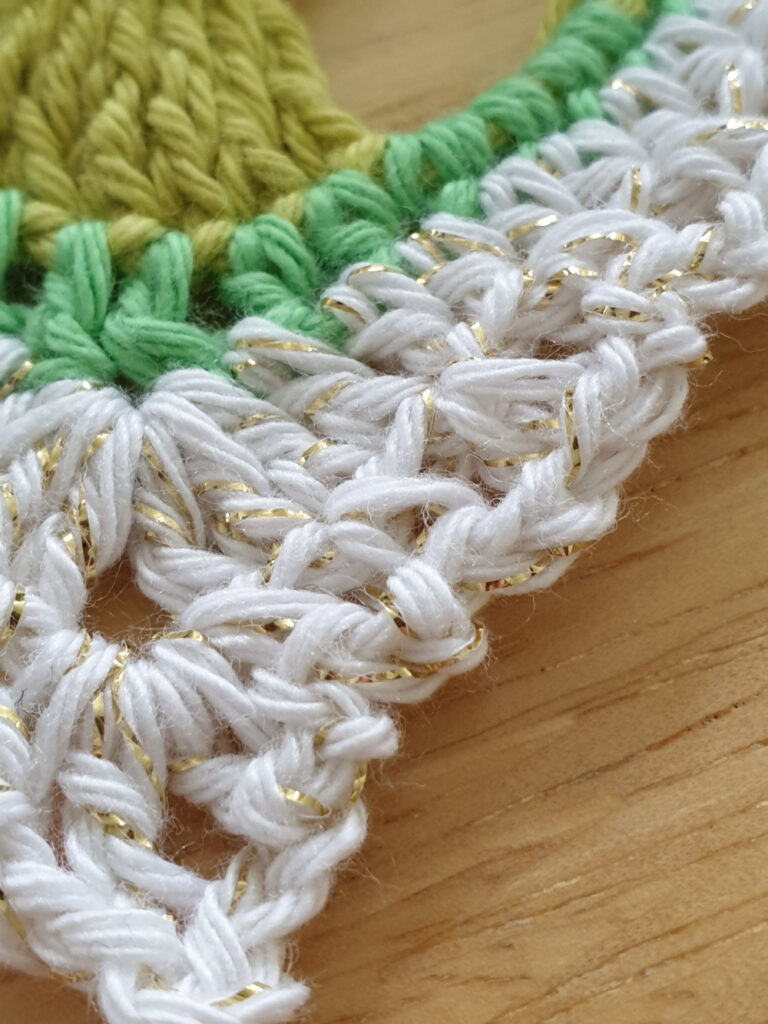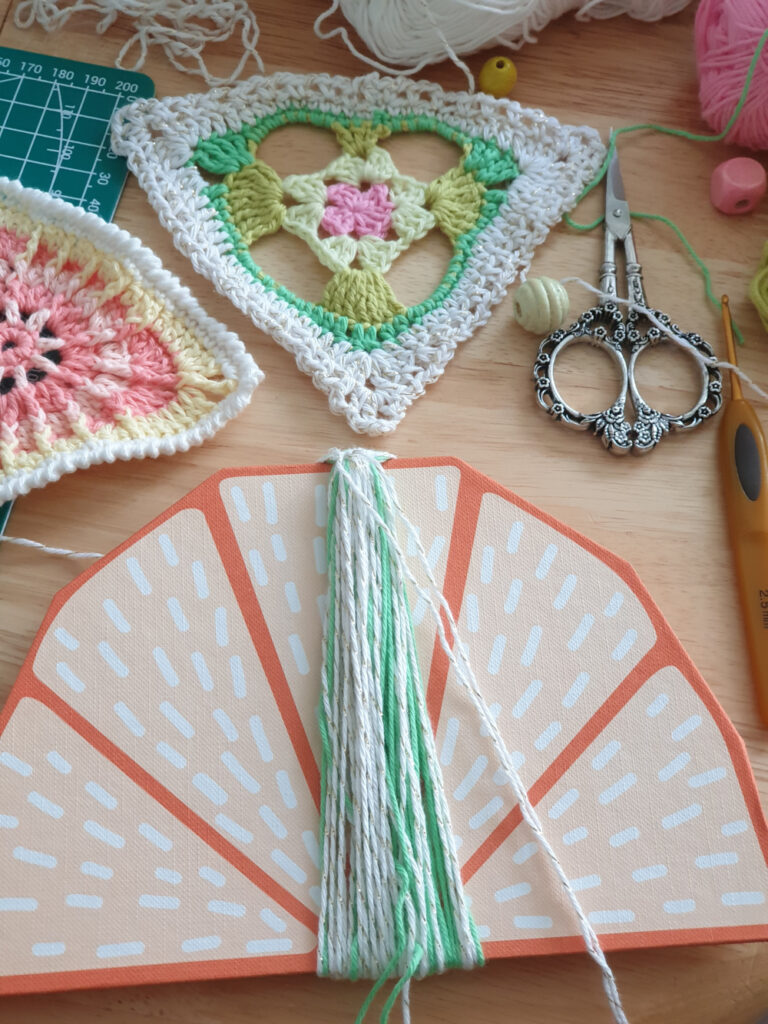 September's bunting is a tribute to the granny square and then I felt that a little glitter was in its place, so it was time to break my plan with certain yarns. I selected Tilda, white yarn with gold glitter. Feels really luxurious and glamorous around the little granny square.
October's bunting was a lot of fun to do. Sparkling Tilda yarn for spiders web and an orange yarn of unknown origin (maybe Tilda yarn) for the rest. The spider is made of black yarn from my stash. I wanted my spider to get long legs, though the result might look more like a tick. It is scarier than a spider so I am satisfied (if you squint with your eyes you can see that it is a spider). Looking forward to another six months with buntings!
Pattern designer: @litevirkning